2017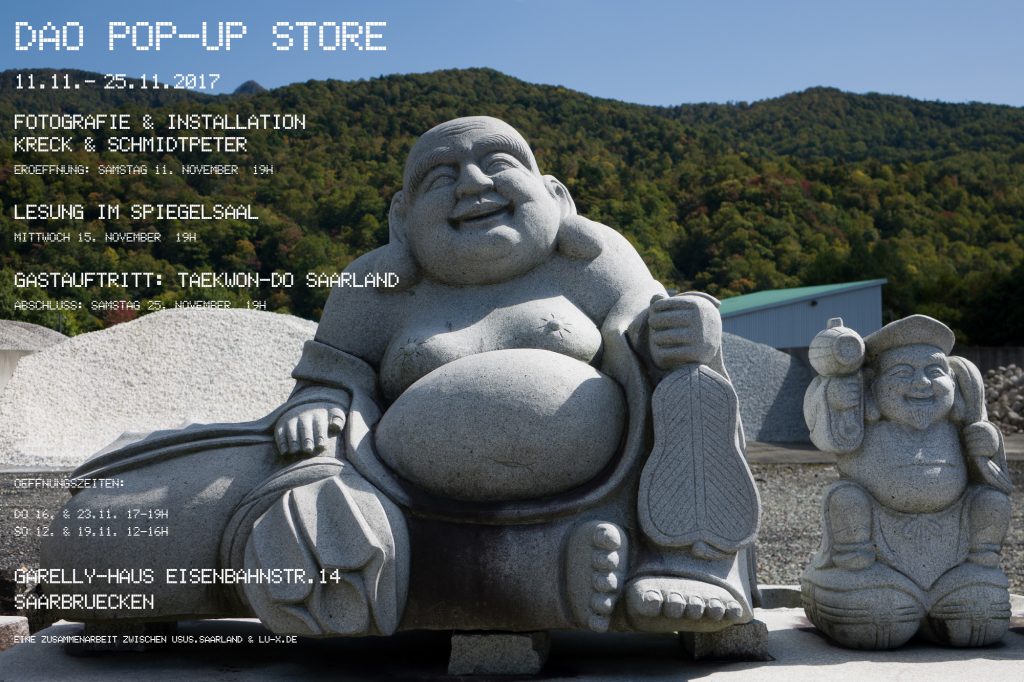 ---
in progress:
Documentary feature
about Martial Arts and Cultural Exchange
道
Dao – The Way
The film follows international masters of Karate and Jiu-Jitsu in Germany, Switzerland and Japan. Cultural shifts and differences may occur. Training sequences and interviews about the underlying concepts mixed with welcome ceremonies. A cultural exchange project across borders and centuries.
---
2016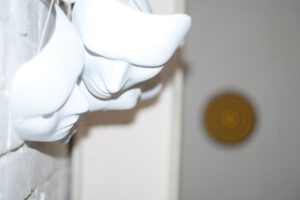 Installation, E-Werk, Freiburg
---
2015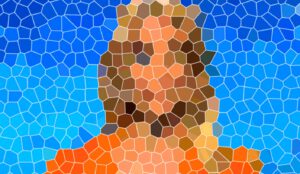 Buntglasmosaik 100 cm x 140cm x 0.8 cm
---
2014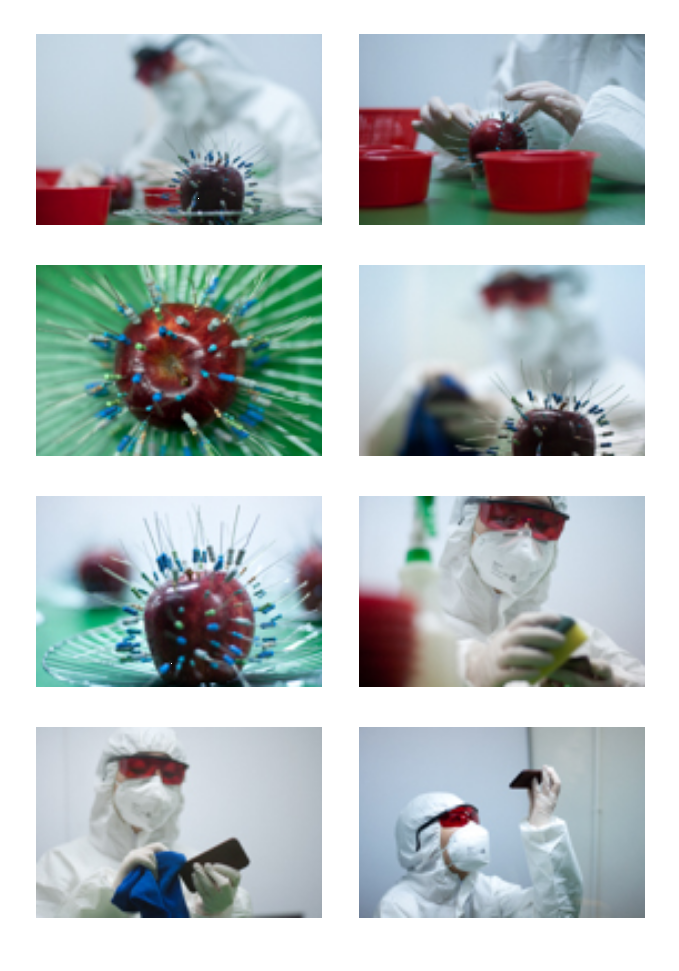 Performance and Installation
presented by experimenta
Hong Kong Artwalk, 2014
Special Exhibitor at Affordable Art Fair,
Hong Kong Conventions and Exhibition Center (HKCEC)
---
2013

---
2011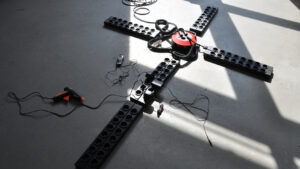 Virtuelles Kraftwerk
---
2010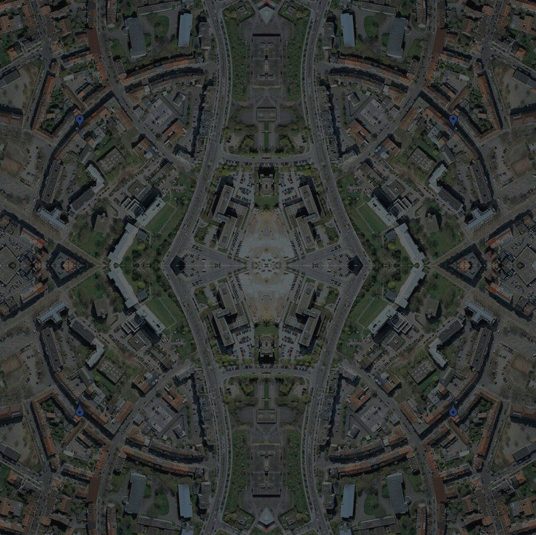 bürgerpark #1
---
2009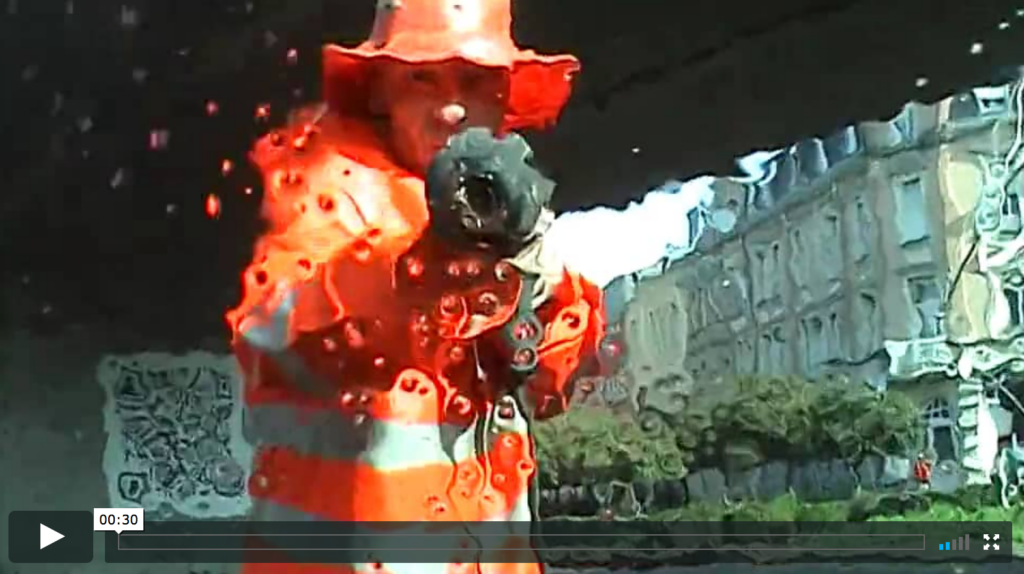 drive-by-shooting |
sentiers rouges 09
---
2008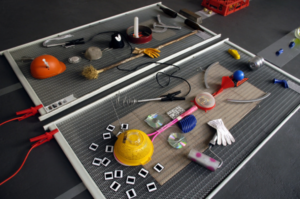 bios
installation im atelier verdet, saarbrücken
---
2007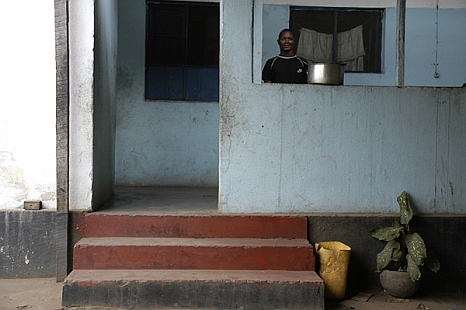 Poverty does not make happy either.
A photographic tour through Northern Mozambique.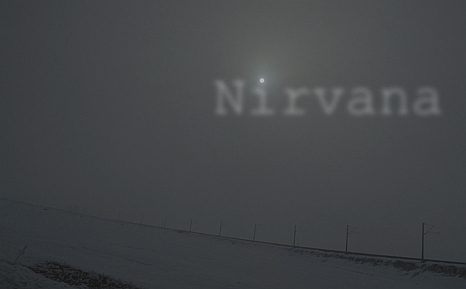 Nirvana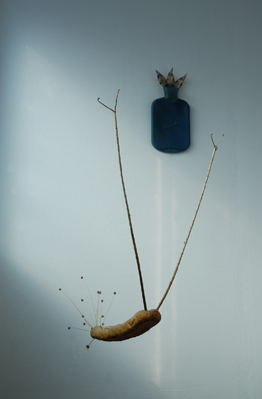 Aquarium
Installation / Fotos
---
2006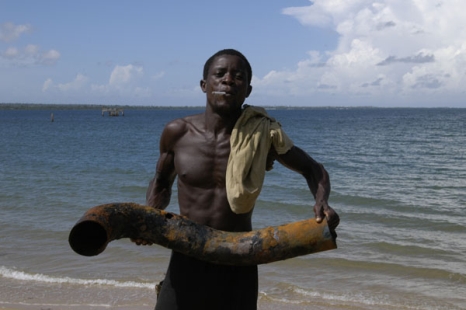 erste Reise nach Mosambik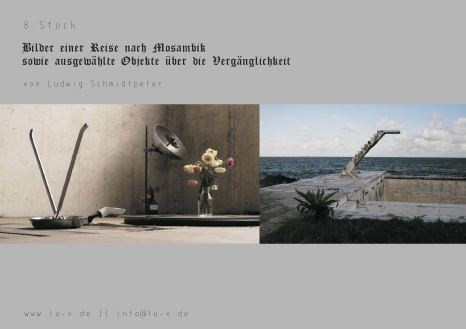 Bilder einer Reise nach Mosambik und
ausgewählte Objekte über die Vergänglichkeit
Installation mit Fotos und Sperrmüllobjekten, Silo 8. Stock, Saarbrücken
---
2005
15 Disks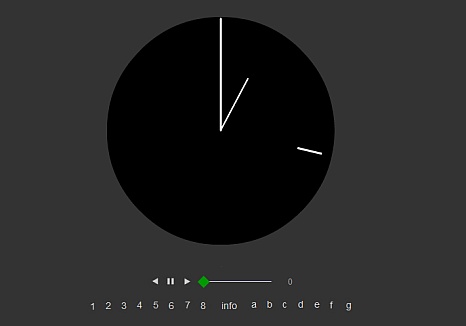 ---
 2004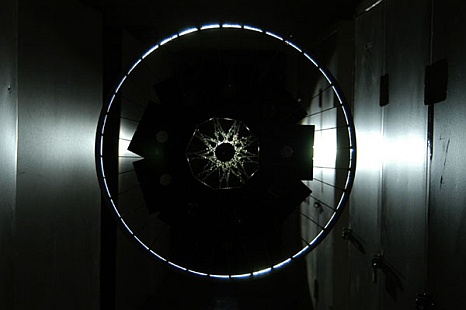 Krypta 1.0
---
2001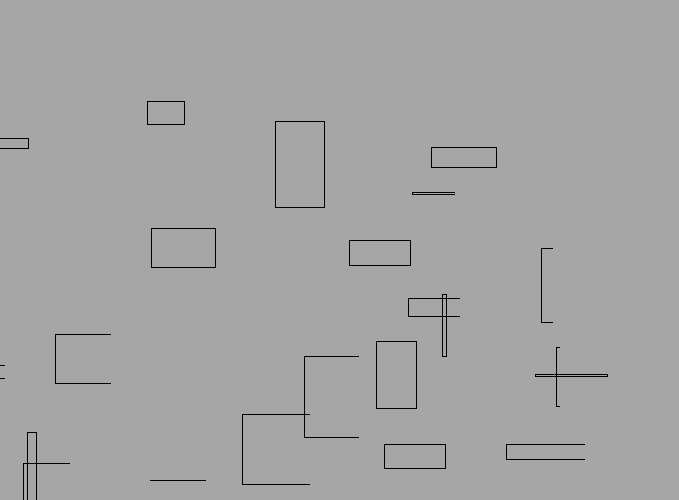 Installation, Aula der HBK saar